Seed Cleaning Plant Manufacturers in Pune, India, Suppliers, Exporters, Raipur, Hyderabad, Kolkata, Delhi, China, Bangladesh, Nepal, Indonesia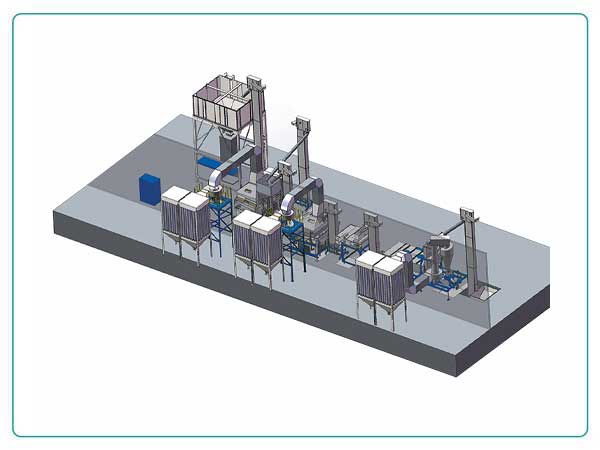 Prominence is a leading Seed cleaning plant Manufacturers in Pune, Suppliers, Exporters in Pune, Raipur, Hyderabad, Kolkata , Delhi, India and being a top Seed cleaning plant Manufacturer we provide our services in various countries like India, China, Bangladesh, Nepal, Indonesia.
Seed Cleaning Plant also known as Seed Cleaning Machine, Seed Cleaners, Seed Cleaning Line, Seed Cleaning Equipment, Seed Cleaning Machinery, Automatic Seed Cleaning Machine.
The quality of seeds is critical in agriculture for optimal crop production. Seed-cleaning plants are essential for guaranteeing seed purity, homogeneity, and vitality. A notable firm committed to designing high-performance seed cleaning systems exists among the various manufacturers on the market. Following is a top company that has revolutionised seed cleaning techniques and established new industry standards.
Prominence Cleaners has developed as a major manufacturer in the field of seed cleaning plants, thanks to a strong tradition of agricultural experience and a constant pursuit of innovation. Prominence Seed Cleaning Plant combines cutting-edge technology with a vast understanding of seed properties to produce improved cleaning solutions, drawing on years of expertise and a team of professional engineers. The company's in-depth knowledge of seed processing requirements, together with its dedication to customer satisfaction, puts it as the ideal alternative for farmers and seed producers looking for dependable and effective seed cleaning machines.
Seed Cleaning Plant Manufacturers in India
Modern Technology and Features
Prominence Seed Cleaners takes pleasure in using modern technology to develop seed-cleaning plants that function exceptionally well. Precision screens, gravity tables, air separators, and aspiration systems are used in their plants to successfully remove pollutants, weed seeds, broken seeds, and other contaminants. These methods allow for precise separation based on size, shape, and density, which results in higher seed quality. Furthermore, Prominence Seed Cleaners' plants have adjustable settings, allowing customers to change parameters based on seed type and cleaning goals. User-friendly interfaces and simple controls add to the convenience of operation, making the seed cleaning procedure quick and easy.
Suited Solutions for various Seeds
Recognising that various seeds have varied properties and cleaning needs, Prominence Seed Cleaners offers a broad variety of seed-cleaning plants suited for specific uses. Their plants are built to handle a variety of seed types, whether cereals, oilseeds, legumes, or specialty seeds. Prominence Seed Cleaners works closely with farmers and seed manufacturers to understand their unique requirements and tailor their seed seed-cleaning plant design accordingly. This offers the best possible cleaning outcomes, improving seed quality, purity, and germination rates. Prominence Seed Cleaners contributes to the success of farmers and seed producers in a variety of agricultural industries through their experience and dedication to providing personalized solutions.
Quality Assurance and Support
Quality assurance is of the highest importance to Prominence Seed Cleaners throughout the production process. The firm applies strong quality control techniques to assure the dependability, longevity, and performance of its seed cleaning plants, according to high industry requirements. In addition, Prominence Seed Cleaners provides extensive technical support, such as installation help, operator training, and continuing maintenance services. Their dedication to customer satisfaction continues beyond the transaction, as they seek to establish long-term connections and give rapid assistance to their clients, which contributes to their success in seed production and agriculture.
Prominence Seed Cleaners stands as a leading force in the seed cleaning plant manufacturing industry, delivering innovative solutions that enhance seed quality and productivity. With their advanced technology, tailored solutions, and commitment to quality and support, they are revolutionizing seed-cleaning processes and contributing to the success of farmers and seed producers worldwide.
---
FAQ
A seed cleaning plant is a specialized facility designed to clean and process seeds for agricultural purposes. It involves the removal of impurities, such as debris, chaff, weed seeds, and damaged seeds, to improve seed quality and enhance germination rates.
Seed cleaning is crucial because it ensures the production of high-quality seeds. By removing impurities, seed viability and germination rates are improved, leading to healthier plants and higher crop yields. Additionally, cleaning seeds helps prevent the spread of weeds, diseases, and pests.
Seed cleaning plants utilize various processes and equipment to clean and process seeds. Typically, the seeds pass through a series of machines, including pre-cleaners, scalpers, air screen cleaners, gravity separators, and seed treaters. These machines employ mechanisms such as sieving, aspiration, gravity separation, and coatings to achieve effective cleaning and conditioning of the seeds.