Rotary Drum Cleaner
Prominence offers a wide range of Rotary Drum Grain Cleaners with or without aspiration. The machines remove light dust particles as well as separating good quality grain from splits and trash. The rotary drum cleaner with aspiration is essential for cleaning cereals that will be stocked for a long time, avoiding overheating which can be caused by chaff, husks, split grains etc.
The product enters by gravity into a Motorized roller distributor and is evenly distributed over its whole width, the subsequent curtain descent of cereal encounters a cross airflow, which carries away light impurities (decanted by a cyclone or filter) and deposits a part of the heavier particles in a decanting hopper, equipped with a screw for reject expulsion. The dust-free grain enters a cylindrical rotating drum with interchangeable perforated screens. The first screen removes re–light impurities (and splits etc.), while the following screens allow the good grain to pass through pre-sized holes and the large impurities come out at the end of drum. The choice of screen perforation size depends upon the cereal and the type of reject to separate out.
The general parameters for the grain cleaners are
Capacities from 10 tph to 250 tph
Can be used as scalping, pre-cleaners or screening
Complete range of round-hole and slotted screens to suite all crops
Fine-adjustable aspiration with optional dust collection systems
Adjustable speed and inclination of the drum
There are also a wide variety of options
Variable drum rotation speed
Wooden rollers for screen cleaning
Motorized drum inclination
Wear proof polyethylene sheet
Motorized conveyor
Control console
Construction
Aspiration cowling with pressed galvanized panels
Product inlet hopper
Aspiration intake with vertical and horizontal positioning
Airflow dampers
Rotary drum connecting hopper
Cowling and drum support uprights in pressed galvanized sheet
Mobile lateral doors fitted with handle and lock
Perforated carbon steel plate screens
Manual drum inclination
Nylon brushes for screen cleaning
Fixed rotation speed
Manually regulated conveyor for discharge of large impurities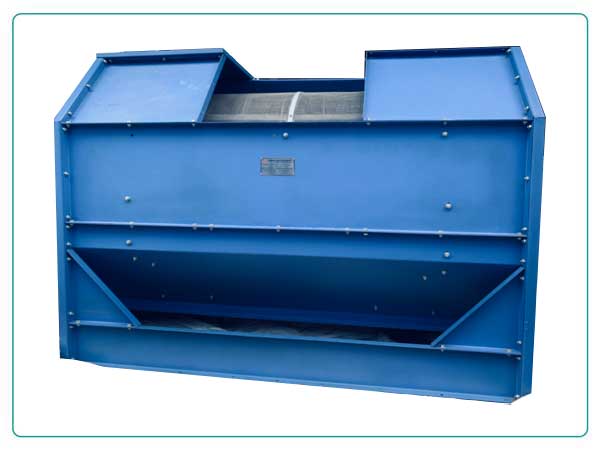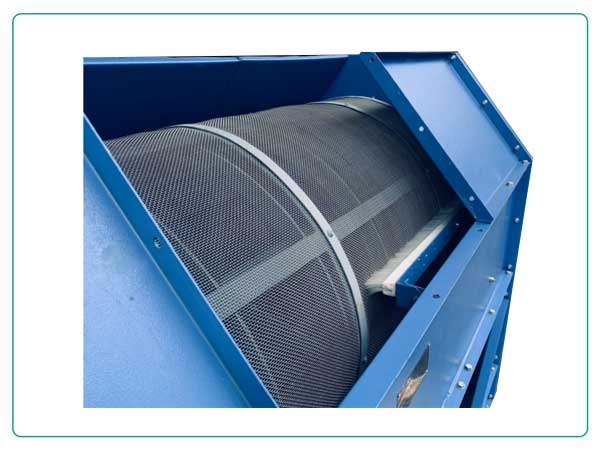 ---
Some FAQ
Our conveyors are designed to transport different kinds of materials.
Our offered product range is manufactured with high precision in compliance with global quality standards by utilizing quality approved components and revolutionary technology under the direction of quality controllers.
We are backed by well-equipped warehouse in order to store products in systematic manner.