Grain Storage Silo Manufacturers in Pune, Suppliers, Exporters, India, China, Bangladesh, Nepal, Indonesia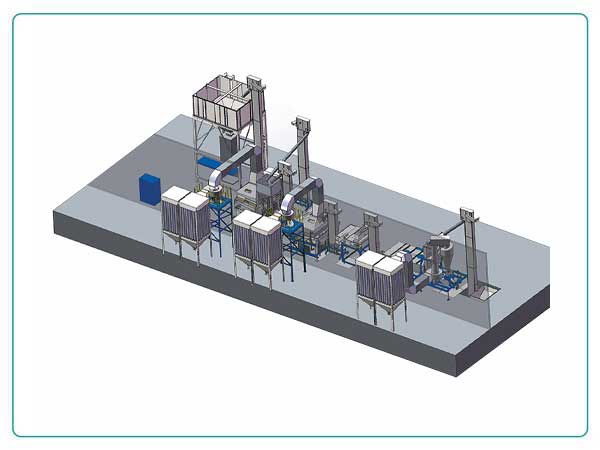 Prominence is a leading Grain Storage Silo Manufacturers, Suppliers , Exporters in Pune, Raipur, Hyderabad, Kolkata, Delhi, India and being a top Grain Storage Silo Exporters, we provide our services in various countries like India, China, Bangladesh, Nepal, Indonesia.
Grain Storage Silo also known as Grain Silos, Steel Grain Storage Silo, Metal Silos, Steel Silo, Stainless Steel Silo which are use to store grains for protection.
In the agricultural industry, grain storage is essential because it enables the preservation and protection of grains that have been collected. Among the many producers on the market, one company stands out as a pioneer in the area of grain storage silos. The following are the various ways that a well-known corporation has transformed grain storage silos and established new industry standards.
With a rich history in the agricultural sector and a relentless commitment to innovation, Prominence Grain Silos has emerged as a leading manufacturer of grain storage silos. Prominence Grain Silos draws on years of experience and a team of qualified engineers to combine cutting-edge technology with a full understanding of grain storage requirements. Farmers, grain processors, and owners of storage facilities that need reliable and efficient grain storage silos turn to the organisation because of its vast knowledge of grain qualities and commitment to customer satisfaction.
Grain Storage Silo Manufacturers in India
Advanced features and technology
Prominence Grain Silos takes pride in designing grain storage silos that perform remarkably well employing sophisticated technology. Their grain storage silos are built using state-of-the-art design and construction techniques and premium materials to provide durability, strength, and resistance to environmental factors. Improved ventilation options, aeration systems, and temperature and moisture monitoring systems enhance grain storage silo conditions and lessen the risk of spoilage or degradation. Additionally, Prominence's silos may be customised to meet each customer's storage demands, grain preferences, and facility requirements. This versatility enables more efficient grain handling and space utilisation techniques.
Safety and Compliance
Grain storage silos must make sure that the grains they are holding are safe, as well as that they are following all applicable regulations. In order to facilitate safe grain handling and maintenance duties, Prominence Grain Silos prioritises safety in its designs and incorporates robust safety components including secure access points, ladders, and platforms. Their grain storage silos are built to meet or exceed structural integrity and safety standards set by the industry and government. To ensure that its silos are correctly erected, maintained, and operated and to create a secure and legal grain storage environment for its customers, Prominence Grain Silos also offers significant guidance and support.
Customization and Consultation
Prominence Grain Silos provides a range of customization options since it understands that every customer has different grain storage needs. Their knowledgeable staff works closely with clients to comprehend their specific demands and develop tailored solutions. From choosing the ideal silo size and layout to including extra features like handling equipment, Prominence Grain Silos ensures that the grain storage silos comply with the customer's goals and operating requirements. Through thorough advising and experience, they help clients optimise their grain storage facilities for effective operations and the best grain preservation.
Prominence Grain Silos stands as a leading force in the grain storage silo manufacturing industry, delivering innovative solutions that safeguard and preserve harvested crops. With their advanced technology, commitment to quality and safety, and tailored customization options, they are revolutionizing grain storage practices and supporting agricultural stakeholders worldwide.
---
FAQ
A grain storage silo is a specialized structure designed to store harvested grains such as wheat, corn, rice, and barley. These cylindrical or rectangular containers are typically made of steel or concrete and provide a secure and controlled environment for storing grains over an extended period. Grain storage silos are vital in the agricultural industry for several reasons:
Preservation
Quality Maintenance
Market Flexibility
Grain storage silos incorporate various features and mechanisms to ensure the safety and quality of stored grains:
Structural Integrity
Temperature and Moisture Control
Ventilation and Aeration
Yes, reputable grain storage silo manufacturers understand that different customers have unique storage requirements and offer customization options. Silo customization can involve various aspects, including:
Size and Capacity
Grain Type
Additional Features