Online Flow Weigher Manufacturers in Pune, Suppliers, Exporters, Raipur, Hyderabad, Kolkata, Delhi, India, China, Bangladesh, Nepal, Indonesia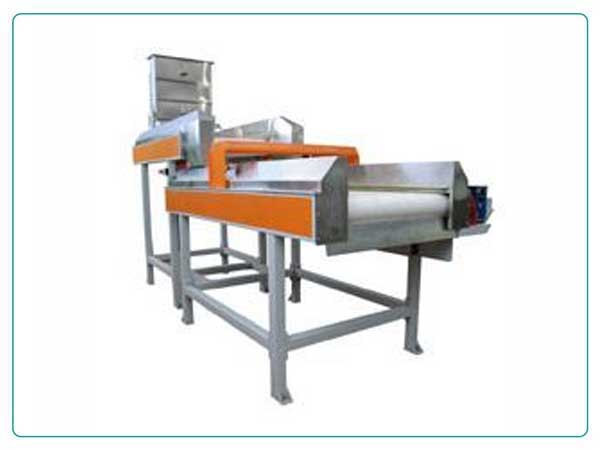 we are Manufacturers, Suppliers, Exporters of Online Flow Weigher, Online Flow Weighing Machine, Flow Weigher, Flow Weighing Machine, Online Weigher, Online Weighing Machine in Pune, India, Raipur, Hyderabad, Kolkata, Delhi, China, Bangladesh, Nepal, Indonesia.
Industrial automation relies heavily on accuracy and efficiency. A crucial element that promotes efficient operations is the online flow weigher. These cutting-edge devices monitor and measure bulk materials in real time to give precise management and optimisation of industrial operations. One company stands out among the many others on the market for setting new standards for online flow weighers. As a market pioneer, we are dedicated to creating cutting-edge online flow weighers that go above and beyond.
Online Flow Weigher Manufacturers in India
Background and expertise of the company
Prominence Online Flow Weighers has emerged as a forerunner in the field of online flow weigher production due to an uncompromising dedication to innovation and client satisfaction. Prominence Online Flow Weighers has revolutionised the industry with its cutting-edge technology and excellent product offerings, drawing on years of expertise and a highly qualified team of engineers. The company's in-depth expertise in various industrial applications, along with its unwavering quest for perfection, has established it as the go-to manufacturer for enterprises looking for dependable and high-performance online flow weighers.
Advanced Technology and Features
Prominence Flow Weighers takes pride in its sophisticated technology, which is responsible for the remarkable performance of its online flow weighers. Their products offer precise and consistent readings even in harsh conditions by using cutting-edge sensors, precision load cells, and sophisticated algorithms. These flow weighers capture data in real-time, allowing for immediate modifications and accurate management of material flow rates. Furthermore, Prominence Flow Weighers' devices include user-friendly interfaces and simple software, which simplifies the setup, calibration, and monitoring operations. This user-centric approach represents the company's dedication to providing its clients with dependable, efficient, and trouble-free solutions.
Versatile Applications
Prominence Flow Weighers offers a wide selection of online flow weighers to a variety of sectors. Several industries, including the food and beverage, pharmaceutical, mining, and chemical processing sectors, employ their devices. The solutions from Prominence Flow Weighers provide critical information and support process optimisation, whether they are used to precisely measure bulk material flow in a mining operation or monitor ingredient dispensing in a bakery. They are a great solution for businesses across several industries because of their adaptability and versatility.
Quality Control and Support
Prominence Flow Weighers follows strict manufacturing guidelines and employs exacting testing procedures to guarantee the reliability and lifespan of their products. Along with excellent hardware, the company offers substantial technical support, helping clients with installation, calibration, and problem-solving. Customer satisfaction is a top priority for Prominence Flow Weighers because they build lasting connections with their clients and consistently strive to give trustworthy solutions that increase productivity and profitability.
In the realm of online flow weigher manufacturing, Prominence Flow Weighers stands out as a leading force. With their advanced technology, versatile applications, and unwavering commitment to quality and customer support, they are shaping the future of precision measurements in industrial processes.
---
FAQ
An online flow weigher is a sophisticated tool used in industrial settings to monitor and measure the flow rate of bulk materials in real time. To provide precise and accurate data, sensors, load cells, and smart software algorithms work together. Typically, the weigher is integrated into a material handling system or positioned on a conveyor belt, where it continuously weighs the items moving through. By tracking the weight and movement of the flowing material, the online flow weigher calculates the flow rate, enabling precise control and manufacturing process optimisation.
Using an online flow weigher offers several significant benefits for industrial processes:
Accuracy and Precision
Real-time Monitoring
Process Optimization
Quality Control
Yes, reliable online flow weigher manufacturers recognise the varying demands of various businesses and provide customisation possibilities. They may customise the weighers for individual uses such as bulk material kinds, flow rates, and climatic conditions. Customization may involve choosing appropriate sensors, load cells, and software algorithms, as well as smoothly integrating the weigher into current manufacturing processes. Industries may receive online flow weighers that match their particular demands and assure maximum performance in their individual applications by working directly with manufacturers and giving precise information about special requirements.