Grain Cleaning Plant Manufacturers in Pune, Grain Cleaner, Manufactures, Suppliers, Exporters, Raipur, Hyderabad, Kolkata, Delhi, China, India, Bangladesh, Indonesia, Nepal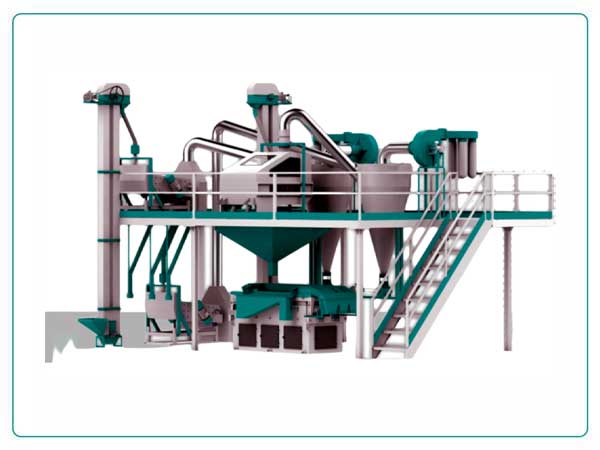 we are Grain Cleaning Plant Manufacturers in Pune, Grain Cleaning Plant in Pune, Grain Cleaners, Grain Cleaning Machine, Seed Cleaning Machine, Multi Purpose Grain Cleaning Machine, Industrial Grain Cleaning Machine, Manufacturers, Suppliers, Exporters in Raipur, Hyderabad, Kolkata, Delhi, India, China, Bangladesh, Nepal, Indonesia.
Introduction
For both producers and end consumers in the agriculture industry, ensuring grain quality and purity is essential. A key element in achieving this objective is the grain-cleaning plant, which effectively removes impurities, foreign objects, and damaged grains. Among the many manufacturers on the market, there is a well-known company dedicated to creating high-performance grain cleaning plants. The main Manufacturers listed below has revolutionised grain cleaning methods and established new industry benchmarks.
Grain Cleaning Plant Manufacturers in India
Background information and company knowledge
Prominence is a leading grain cleaning plants Manufacturers, Suppliers, Exporters in Pune, Raipur, Hyderabad, Kolkata, Delhi and being a top Belt Conveyor Exporters, we provide our services in various countries like India, China, Bangladesh, Nepal, Indonesia.
Prominence Grain Cleaners has become a top Manufacturer of grain cleaning plants because of a long history of agricultural expertise and an unwavering commitment to innovation. Utilising years of experience and a staff of qualified engineers, Prominence Grain Cleaning Plants offers advanced cleaning solutions by fusing cutting-edge technology with sector expertise. The firm is a leading choice for farmers and grain processors searching for trustworthy and efficient grain cleaning systems because of its extensive understanding of grain qualities and dedication to customer satisfaction.
Modern Technology and Features
Prominence Grain Cleaners takes great satisfaction in designing grain cleaning facilities that function admirably. Advanced features including precise sorting mechanisms, airflow control systems, and sophisticated algorithms are installed in their Grain Cleaning Plant. These techniques minimise grain losses while enabling the efficient separation of impurities and foreign objects. Additionally, Prominence Grain Cleaners' features offer versatility by enabling customers to change cleaning parameters in accordance with their demands for different grain types and grain qualities. The simple controls and user-friendly interfaces make it even more convenient to operate, which speeds up and simplifies the cleaning process.
Suitable Solutions for Different Grains
Prominence Grain Cleaners offers a wide range of grain cleaning plants appropriate for different uses since it is aware that different grains have different qualities and cleaning requirements. Their machinery is made to effectively remove pollutants from wheat, rice, maize, barley, and pulses, as well as chaff, straw, weed seeds, broken grains, and other impurities. By customising the cleaning process to specific grain types, Prominence Grain Cleaning plants provides exceptional cleaning results, enhancing grain quality and value. Based on their knowledge and understanding of various grains, the group helps farmers and grain processors choose the best plant architecture for their particular needs.
Quality Assurance and Support
Prominence Grain Cleaners places the utmost focus on quality assurance throughout the whole production process. The company uses comprehensive quality control systems that comply with strict industry standards to ensure the dependability, longevity, and performance of its grain cleaning plants. Prominence Grain Cleaners also offers comprehensive technical support, including assistance with installation, operator training, and ongoing maintenance services. Their commitment to customer satisfaction extends beyond the transaction as they work to build lasting relationships with their clients and provide prompt support as a way to boost productivity and maximise return on investment.
Prominence Grain Cleaners stands as a leading force in the grain cleaning plant manufacturing industry, delivering innovative solutions that enhance grain quality and efficiency. With their advanced technology, tailored solutions, and commitment to quality and support, they are revolutionizing grain cleaning processes and contributing to the success of farmers and grain processors worldwide.
---
FAQ
A specialist agricultural plant known as a grain cleaning facility removes impurities, foreign objects, and damaged grains from harvested crops. Enhancing grain quality, purity, and market value is crucial. Grain cleaning facilities remove undesirable pollutants including chaff, straw, weed seeds, and broken grains, ensuring that only clean, high-quality grains are available for further processing, storage, and sale. These facilities aid in maintaining grain quality, enhancing marketability, and producing consumer-safe food products.
Grain-cleaning plants employ a combination of mechanical processes, airflow, and sieving techniques to remove impurities from grain. The key components of a typical grain cleaning plant include:
Pre-Cleaning Section
Cleaning Section
Grading and Sorting Section
Aspiration System
Yes, reliable grain cleaning plant manufacturers are aware of the various demands of various grains and provide customisation choices to meet those needs. They may modify the layout, options, and equipment of the plant to accommodate different grains, including wheat, rice, corn, barley, and pulses. To handle various grain sizes and densities, customization may involve changing the parameters for the sieves, screens, and airflow. Additionally, manufacturers may provide certain modules or accessories to target particular contaminants that are frequently present in a given grain type. Farmers and grain processors can receive tailored grain cleaning machines that efficiently match their individual needs by working directly with manufacturers and giving thorough information about grain properties and cleaning aims.