Belt Conveyor Manufacturers in Pune, Suppliers, Exporters, Raipur, Hyderabad, Kolkata, Delhi, India, China, Bangladesh, Nepal, Indonesia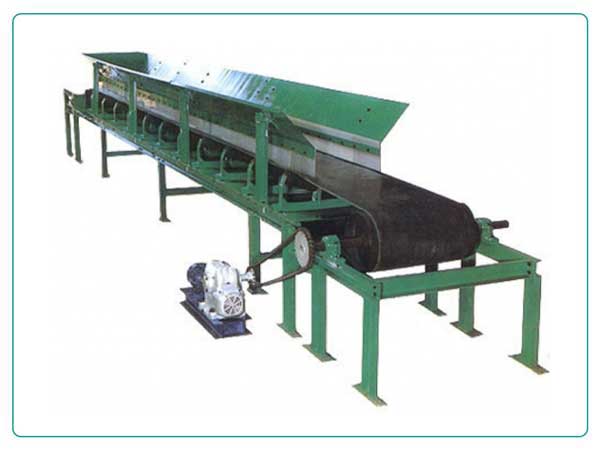 Prominence is a leading belt conveyor Manufacturers in Pune, Suppliers, Exporters in Pune, Raipur, Hyderabad, Kolkata, Delhi, India and being a top Belt Conveyor Exporters we provide our services in various countries like India, China, Bangladesh, Nepal, Indonesia.
Belt Conveyor Manufacturers in India
Prominence Systems Pvt. Ltd. Belt Conveyors are used for grains, fertilizer, aggregate, cement, chemical, mining conveying and elevating. Belt width range is 400mm - 1200mm. Food Grade Belt, Heat Resistance Belt, Oil Resistance Belt, Cleated Belt are incorporated in equipment feature depending on application. The main purpose of our belt conveyors is material handling. Either the side working tables or the conveyor belt can be used for quick assembly. We construct conveyors depending on the process requirements as well as the load weight and size of the various commodities that must be transported.
These belt conveyors were chosen because they are simple to use and have low running costs.
Our conveyors are adaptable in that they can transport a variety of objects.
With just one AC drive motor, our belt conveyors are able to transport goods over considerable distances.
Our belt conveyors can move cargo across uneven or inclining terrain.
Main Features
As we are Belt Conveyor Manufacturers, Suppliers, Exporters in Pune, following are the features.
Low energy consumption
High reliability and less maintenance
Heavy duty idlers with anti-friction bearings to increase idler life and reduce horsepower requirements
Heavy duty frames and structural supports to provide system rigidity
Easy to install
Zero speed switch
Following are the types of Belt Conveyors
Roller Bed Conveyor Belts
Flat Belt Conveyors
Modular Belt Conveyors
Cleated Belt Conveyors
Curved Belt Conveyors
Incline/Decline Belt Conveyors
Sanitary and Washdown Conveyors
Specialty Conveyor Belts
Chain Conveyors Specifications
Sr. No.
Model
Width
Capacity in TPH With B.D. 750Kg/m3
L-SERIES
M-SERIES
H-SERIES
1
RBC400
400
27
40
66
2
RBC500
500
42
62
104
3
RBC600
600
64
96
160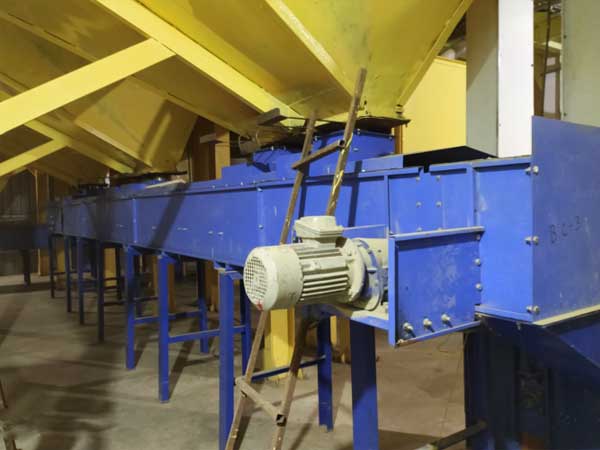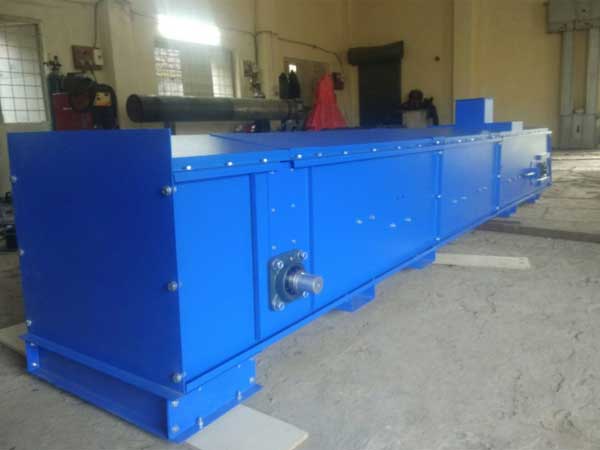 ---
FAQ
A belt conveyor is a mechanical handling system used to transport materials horizontally, vertically, or at an incline. It consists of a continuous belt that moves over a series of pulleys or rollers, allowing for the efficient and controlled transportation of goods. The belt is driven by a motor, which propels the material along the conveyor line. As the belt moves, it carries the material from one point to another, making belt conveyors suitable for various industries and applications.
Belt conveyors offer several advantages for material handling operations. Firstly, they are versatile and can transport a wide range of materials, from small components to bulky items. Secondly, belt conveyors can operate over long distances, allowing for efficient transportation across large areas. They can also be customized with various belt types and configurations to suit different material properties and handling requirements. Additionally, belt conveyors have a smooth and continuous surface, reducing the risk of damage to delicate or fragile goods.
When selecting a belt conveyor, several factors should be considered. These include the type and characteristics of the material being transported (e.g., size, weight, temperature sensitivity), the required capacity and conveying speed, the distance and incline involved in the transportation, and any specific industry requirements or regulations. Other factors include the layout and space constraints, the necessary belt width and strength, and the availability of power and control systems.
Proper maintenance and operation are crucial for the efficient and safe functioning of a belt conveyor. Regular maintenance tasks include inspecting and cleaning the conveyor belt, checking for any signs of wear or damage, and ensuring proper tension and alignment of the belt. It is important to keep the conveyor area clean and free from debris or material buildup that can affect belt performance. Operators should be trained on safe operating procedures, including emergency stop protocols and proper loading and unloading practices. Following the manufacturer's guidelines and recommendations for maintenance tasks is essential for optimal performance and extended equipment lifespan.
Yes, safety precautions are essential when working with belt conveyors. Some important measures include providing proper guarding and enclosures to prevent contact with moving parts, ensuring emergency stop buttons and alarms are easily accessible, and implementing safety devices such as sensors or switches to detect abnormal belt movement or material blockages. Regular inspections should be conducted to identify and address potential hazards, and operators should be trained on the safe handling and operation of the equipment. It is essential to follow industry standards, local regulations, and the manufacturer's recommendations for safety procedures and equipment maintenance.